You use your kitchen on a daily basis, whether that's simply to make coffee in the morning or to prepare a delicious meal for the entire family in the evening. At The House of Lights & Home Accents in Melbourne, we offer the latest in kitchen lighting trends and styles, and we'd love to help you find new fixtures for your home. If you want to transform your kitchen into a brighter, more functional space, as well as a warmer, more inviting space, then visit our showroom today!

A Brighter, More Functional Space
The first priority for many homeowners is to have a bright, functional kitchen where they can mix ingredients and prepare meals. When you're in the space, you want to get things done, and the best way to do that is with the right lighting. Under cabinet fixtures, recessed lighting, island pendants, and more can help you prep, cook, and serve, all without worrying about eye fatigue or headaches. By blending ambient, accent, and task lighting, your kitchen can be bright enough for anything, whether that's getting dinner ready or helping the kids with their homework at the table or the island.
A Warmer, More Inviting Space
Many homeowners use their kitchen for entertaining as well as cooking and baking. While brightness is good when people are in the room, you also want the space to be warm and inviting. This type of atmosphere and ambience can be created with the proper bulb temperatures and lighting controls.
When it comes to bulb temperatures, a range of bright white and cool white options can be best. You want the room to be well lit, but not so bright that you can't stand to be in there for more than a few minutes. You'll also want different bulbs for different fixtures, such as your island pendants and your overhead lights.
The right lighting controls will allow you to dim the lights to the desired level for entertaining, and you can leave certain fixtures off when you have people over. Turning off the overhead light and leaving the under cabinet and the island lights can create the perfect atmosphere when you have friends and family over for cocktails and appetizers.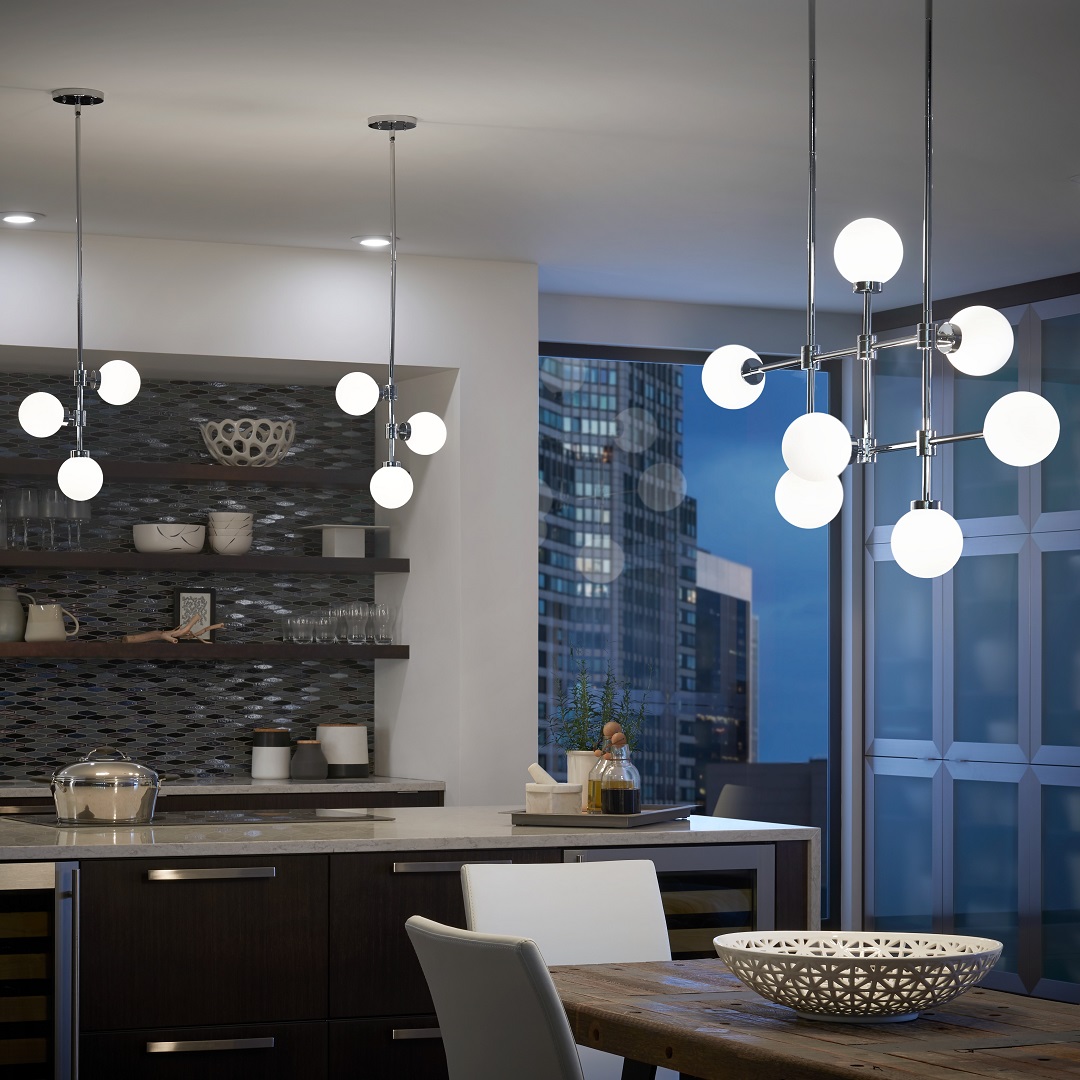 Choosing Your Lighting Style
You may have a particular lighting style that you prefer, such as Transitional or Craftsman. At The House of Lights, we carry the latest kitchen lighting options, so you won't have to look too hard to find options that suit your tastes. If you're looking for a new lighting style, then we can help there as well. Perhaps you just bought your home and the previous owners hadn't updated the kitchen in a long time. Now could be your chance to put in new lights that will look great and work perfectly for years to come.
Create the kitchen you've always wanted by visiting our showroom today. We love working with homeowners on their lighting design ideas, and we can answer any questions you have about fixtures, bulbs, installation, and more.
We look forward to seeing you soon!